3D Glasses Rechargeable Active Shutter 96-144HZ
Regular price
Sale price
$39.99
Unit price
per
Sale
Coming soon
Active Shutter Rechargeable 96-144HZ
Suitable for many devices - BenQ, Acer X118H P1502 X1123H H6517ABD H6510BD, Optoma, JmGo V8, XGIMI Projectors.
Specifications:
Standby time: approx. 150 days
Charging time: 2.5hrs
Useage time: 40hrs
DLP Link 3D Projectors
Thank you for shopping with Sparts NZ
Share
9525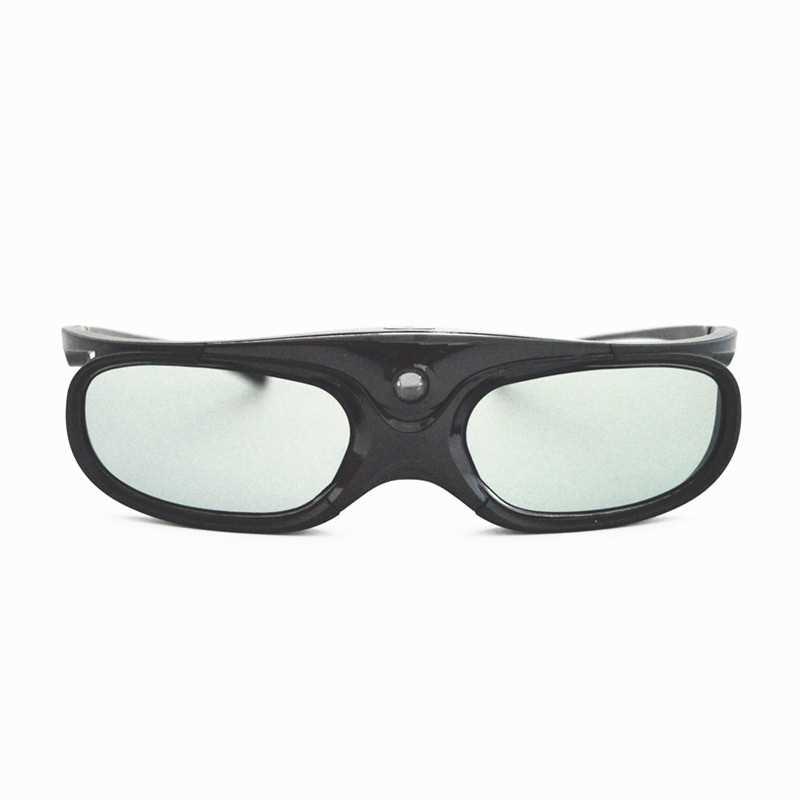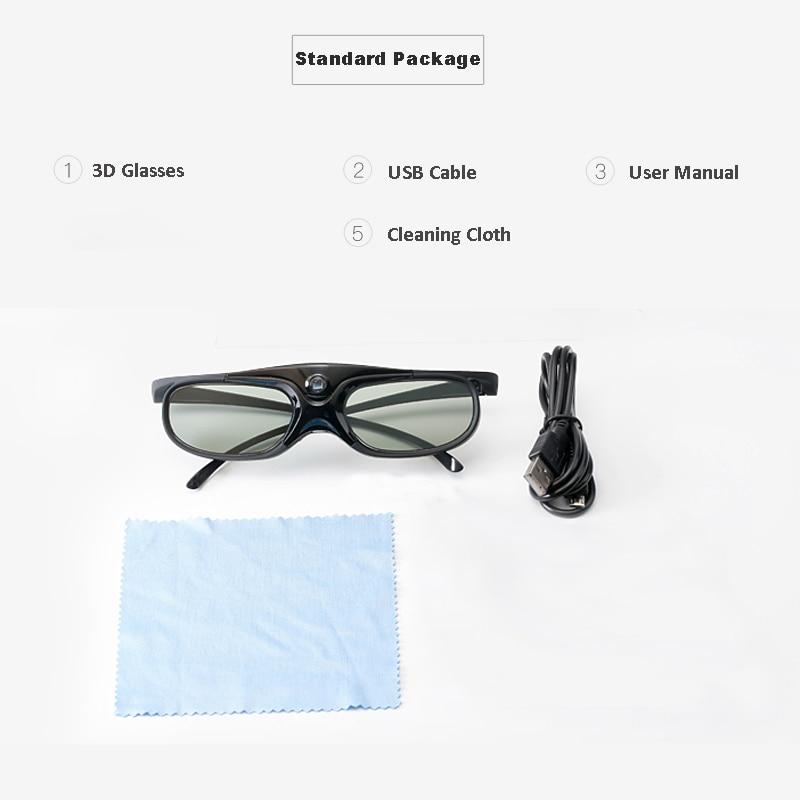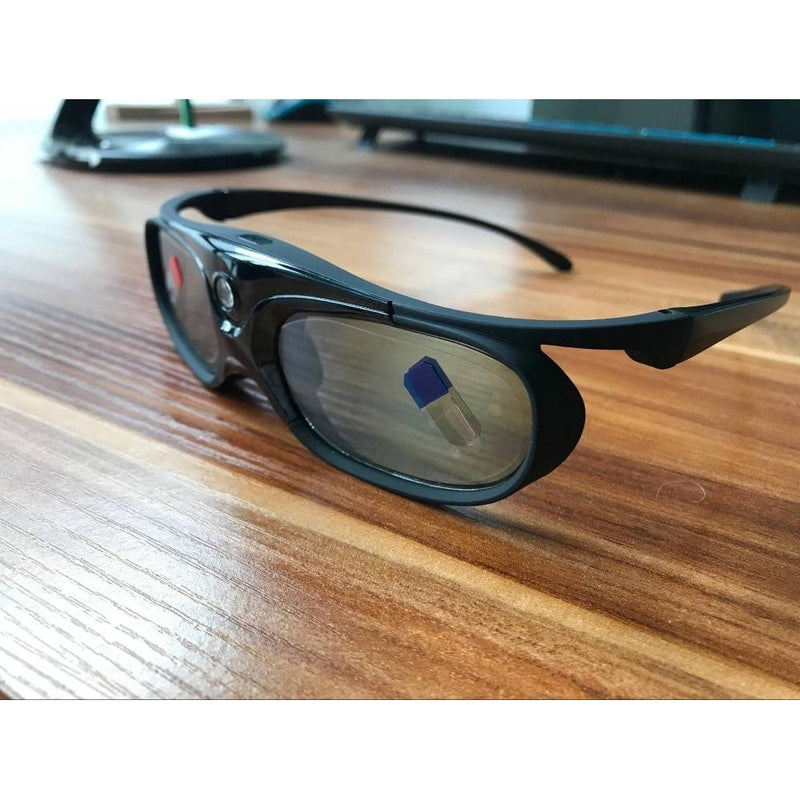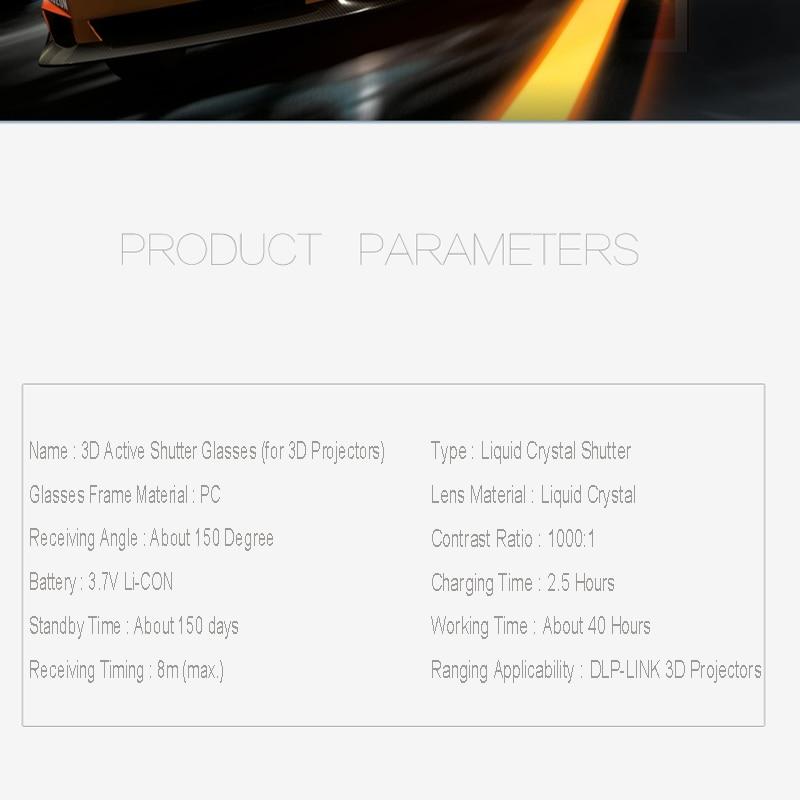 Boblov DLP 3D glasses
I had medium/low expectations of the quality of the 3D experience, but I'm very pleased to tell you it's awesome. At least as good as the cinema, and in some ways better. Pause in 3D is amazing.
The glasses are light and comfortable over long periods and work easily with minimal imput. Just charge it up, hold the button for 3sec and it's going. If the 3D image is reversed just push the button once and it flips out... and thats it. My only criticism is the lenses are a little small so field of view is restricted. But it's not bad so just sit back and see stuff you never noticed in the movie before. Worth it.
DLP link 3D Glasses
Found this site searching for 3D glasses. Was a bit skeptical at first however the website turns out to be legit and my only other option was Amazon for a decent price for what I was willing to pay. Delivery was fast and the glassed were well packaged. I tested these glasses out on Avatar 2009 3D. The glasses DLP linked to my projector fine and automatically picked up the stunning projected image. If you look away from the screen to a remote control and back again they re connect almost instantly. There is no set screen point to sit. The glasses work from all angles to the screen.
Even sitting on the floor or right up to the screen they work amazingly.
Very pleased with this purchase. They are light and have simple controls on the brow to activate and turn off. Charging doesn't take long either. If you love 3D try out these DLP link glasses.
Note: a bright projector over 3000 lumens coupled with a screen size range of 120" to 140" casts immersive stunning 3D effects from these glasses.
3D Glasses Rechargeable Active Shutter 96-144HZ