Electric Guitar Effects Pedal Power Supply Adapter 9V 1A / 2A (5.5mm plug, centre negative)
Regular price
Sale price
$26.99
Unit price
per
Sale
Coming soon
Suitable for Electric Guitar effects pedals as well as compatible Wireless Routers , ADSL modem , HUB , Switches , Security Cameras , Audio/Visual Power Supply , LED Strips , LED Units , Arduino boards etc.
Positive sleeve, Negative center

Suitable for most popular makes of pedals: Korg ax3g, Boss, Digitech, Behringer, MXR, Ibanez, Digitech, Zoom, Sonicake, Valeton, MOOER, JOYO, NUX, Caline, CUVAVE, ENO, Aroma, Rowin, Mosky, Ammoon , stompbox including popular brands like Boss RC3 RC2 RC-3 RC-2, Danelectro, Maxon, Ibanez , vox lil looper, BOSS MT-2 MT2, Roland rc-3 loop.
We also have daisy chain cables available - see our other products.
Specifications:
Input Voltage: 240V AC
Rated Output Voltage: 9V DC
Output Current: 1 Amps 1000mah / 2 Amps 2000mah
Output Wattage: 9W
With power LED indicator
Cable length: about 1.1m
Output adapter: 5.5mm (outer) x 2.5mm (inner)
Thanks for shopping with Sparts NZ
Share
4012 - 9V 1A Centre Negative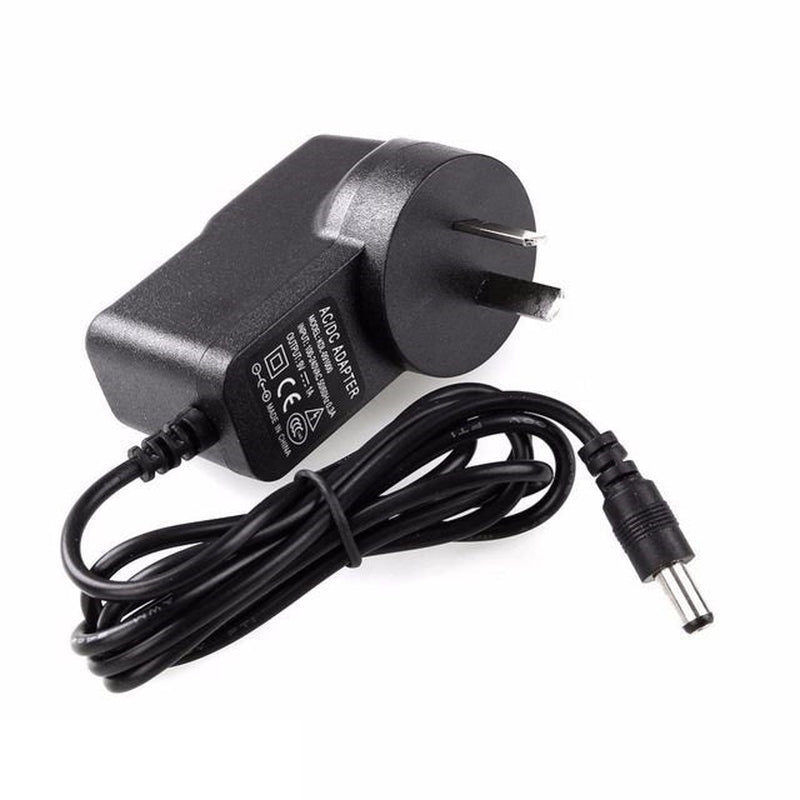 Electric Guitar Effects Pedal Power Supply Adapter 9V 1A / 2A (5.5mm plug, centre negative)
Used on a very old Casiotone keyboard.
It does the thing
It supplies the power listed on the box, and showed up quickly. Honestly can't ask for much more
9 volt power supply for guitar effect pedal
A good quality product thats incredible value for money.