F&P 862285 / 836848 Compatible Water Filter
Regular price
Sale price
$34.99
Unit price
per
Sale
Coming soon
HiSIMEN HFF-1617A / 836848 refrigerator filters compatible to genuine Fisher & Paykel filter models 836848, 836860, Amana R0185011 and Maytag 67003662
Not compatible with 847200 - see our other product.
For refrigerators that use an external fridge filter.
Use with older Fisher & Paykel freestanding refrigerator models: E522, E402, E442, RF522, RF402, RF442, RF610, RF201, RF540 If you have a newer refrigerator model you may need to use part no. 847200. Please check your filter for the part number before purchasing

Replaces F&P 836848 836860 862285, Amana* R0185011, and Maytag* 67003662
Including refrigerator models E402 E402B E442B E522BRXU ES22B ES22B RF610 series including RF610ADUM RF610ADUSX5 RF610ADUX3 RF90A180DU RF522ADUX1 RF610xx RF90A180DU RF522ADUX, R0185011, E402, E402B, E442B, E522BRXU, ES22B, ES22B, RF610ADUM, RF610ADUX3, RF610ADUB5, RF90A180DU, RF522ADUX1, RF610xx, RF90A180DU,  RF522ADUX, R0185011 and more.
Thanks for choosing to shop with Sparts NZ (locally owned and operated).
Product Information:
NSF 42 Certified Performance: Our superior water filter is certified by NSF International to NSF 42 for chlorine, taste and odor reduction. You'll enjoy freshly filtered ice and water every day
Top Quality Material: Our premium water filter uses high-grade natural coconut carbon block for quality filtration
Value for Money: Highly-efficient filtration for cents per litre.
Dependable Service: We offer unconditional 30-day money back guarantee. Any issue, please feel free to let us know.
Compatible Filter Models: 67003662, R0185014, 836848, 836860, WF296, EFF-6017A, Icepure RWF2400A, Tire1 RWF1080 filter cartridge.

Regular water filter changing reduces servicing costs and keeps your ice and water dispenser in best condition. For use on water systems that are micro biologically safe. Install on cold water lines only.
Share
8004 - HFF1617A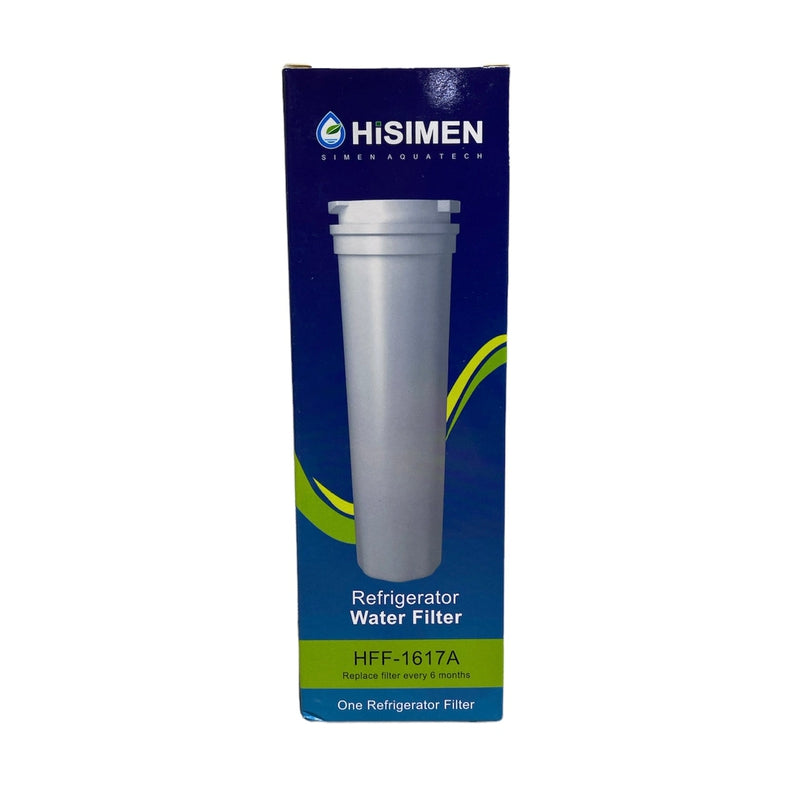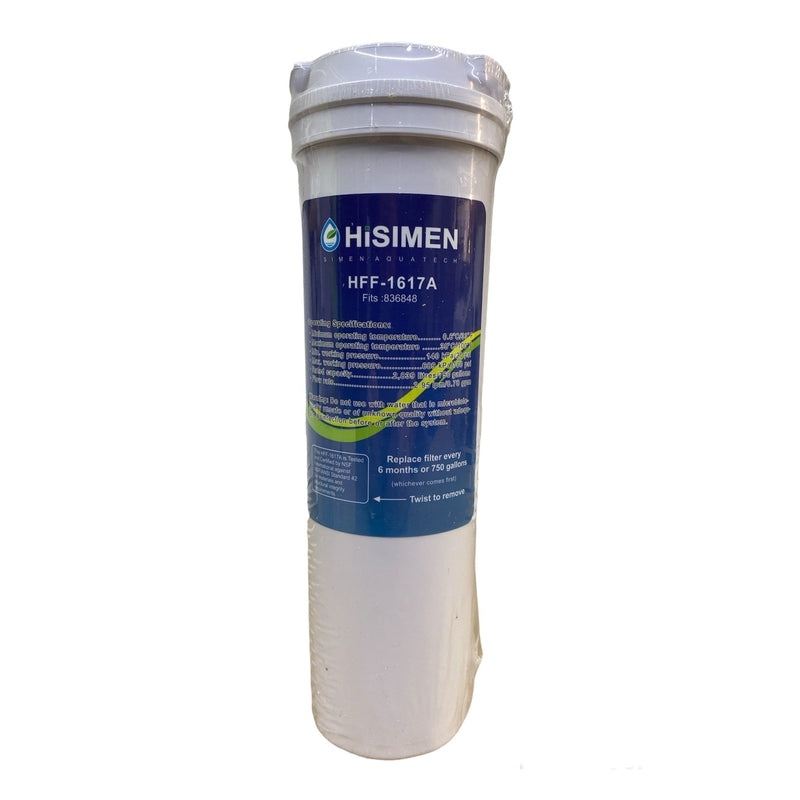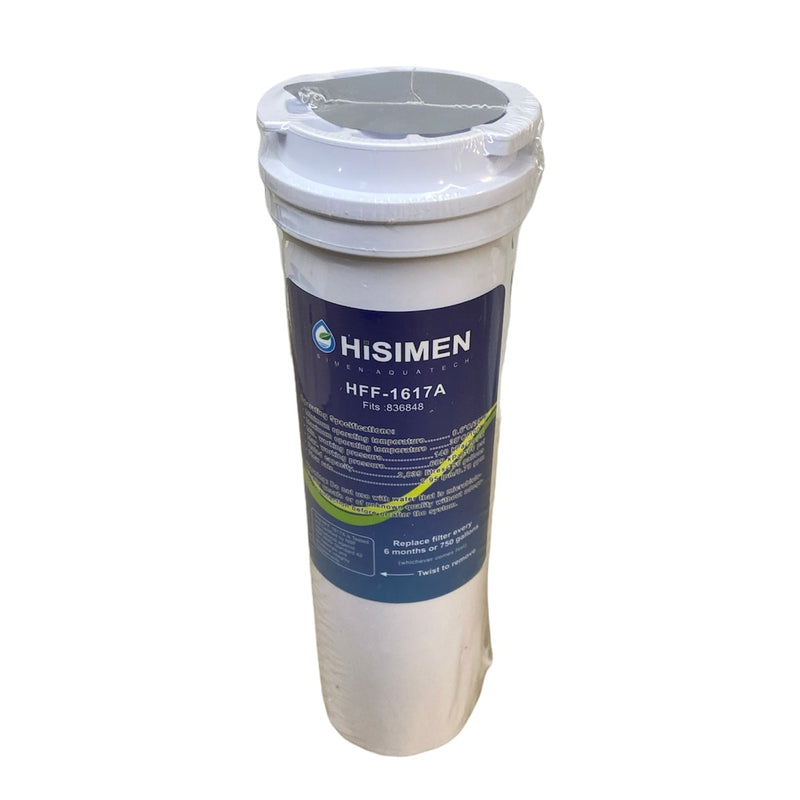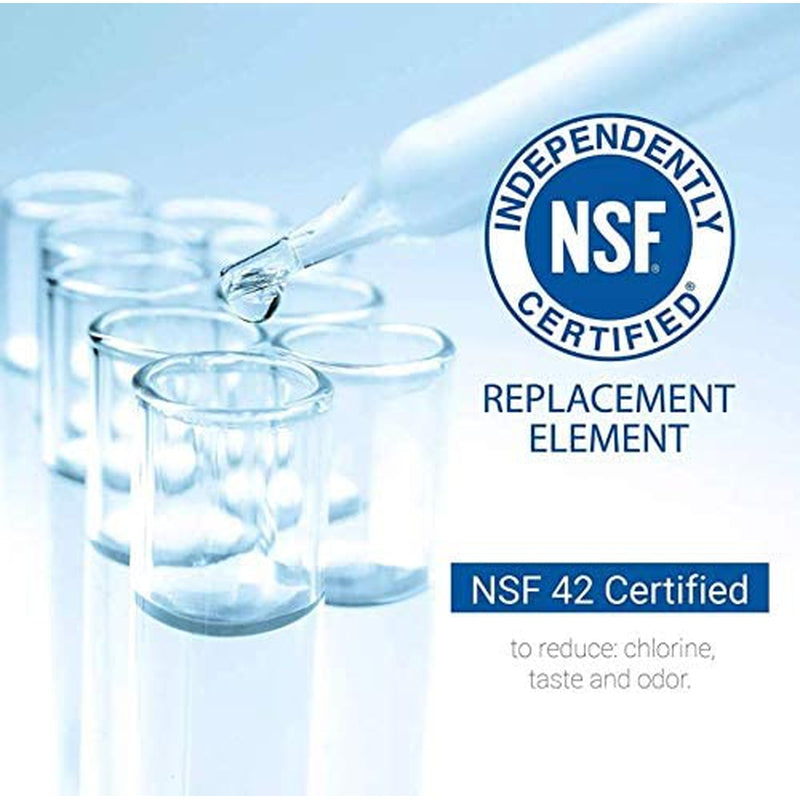 Rapid Service
The water filter was received just one day after ordering it. Great service
Good service. Goes well. Well done
Water filter
Perfect part and fast delivery. Thank you.
refrigerator filters
I don't know anything about the chemistry of the F&P genuine filter and the ones you supply but I do know your customer service is A-one. F&P have a customer outlet in Dunedin but will not sell to the public, tradies only.
F&P 862285 / 836848 Compatible Water Filter