Heat Shrink Waterproof Solder Seal Wire Connectors 100pc Set
Regular price
Sale price
$29.99
Unit price
per
Sale
Coming soon
EASY AND FAST PROCESS: All-in-one step solder and seal process. No need for crimp tools and soldering machine.

✔️ WATERPROOF AND INSULATION: Dual-walled design - Outside Polyolefin tubing provides insulation and improves pullout strength; Hot Melt Adhesive & Solder inside ensures wires tightly connected and avoids wires slipping out of the terminal

✔️ STAY ORGANIZED: Our connectors come within a storage box, easy to store and carry. Color-coded tubing makes it easy to identify the right size of the connector for every application. The connector assortment includes white (AWG 26 – 24), red (AWG 22 – 18), blue (AWG 16 – 14) and yellow (AWG 12 – 10) solder seal connectors that can be used on wire AWG from 26 to 10.

✔️ WIDE APPLICATIONS: Shrinking ratio: 2:1. Ideal used for Automotive, Boat, Marine and other Outdoor Applications

Operating temperature range:
● minimum melting temperature of solder: 138 ° C
● minimum shrinkage temperature: 80 ° C
● working temperature: - 55 ℃ - 125 ℃
● shrinkage temperature: > 160 ℃
Features:
★ shrinkage is 2:1
★ double wall design pipe: the outer part is polyolefin pipe and the inner part is hot melt adhesive
★ color coding connector tube
★ heat activated waterproof adhesive
★ low temperature welding sleeve
★ the internal solder and hot melt adhesive can be completely waterproof.
★ waterproof solder connector can prevent wire corrosion.
★ meet RoHS, ISO 9001:2008, SGS and CE standards.
Thanks for shopping with Sparts NZ
Share
5101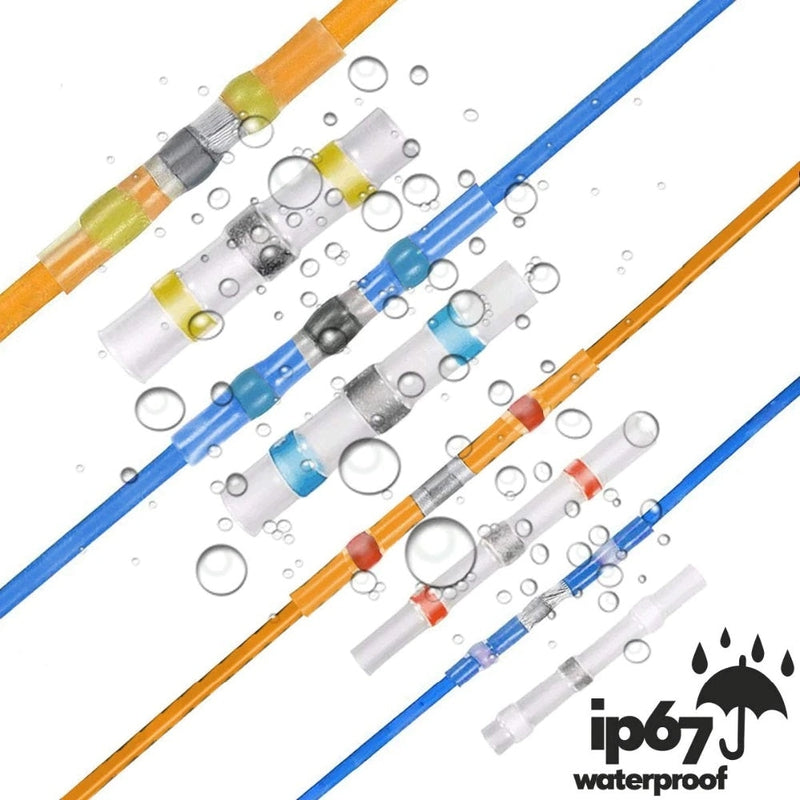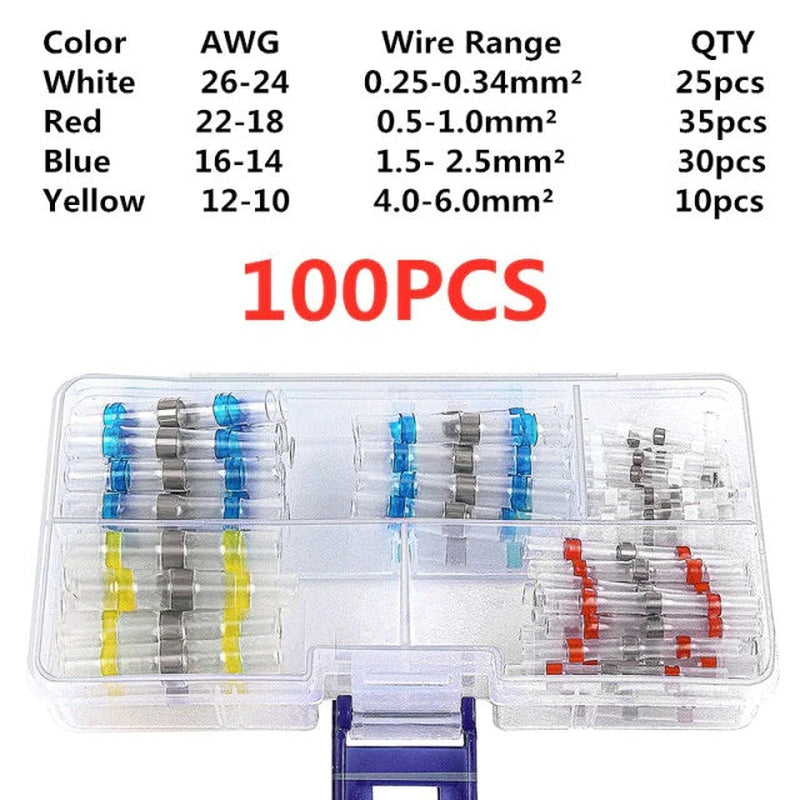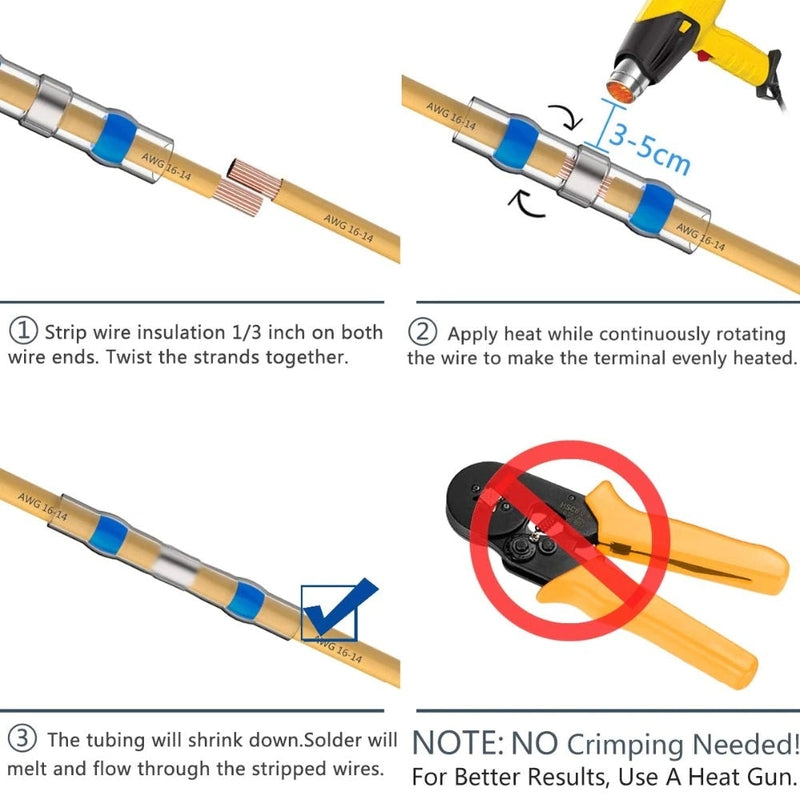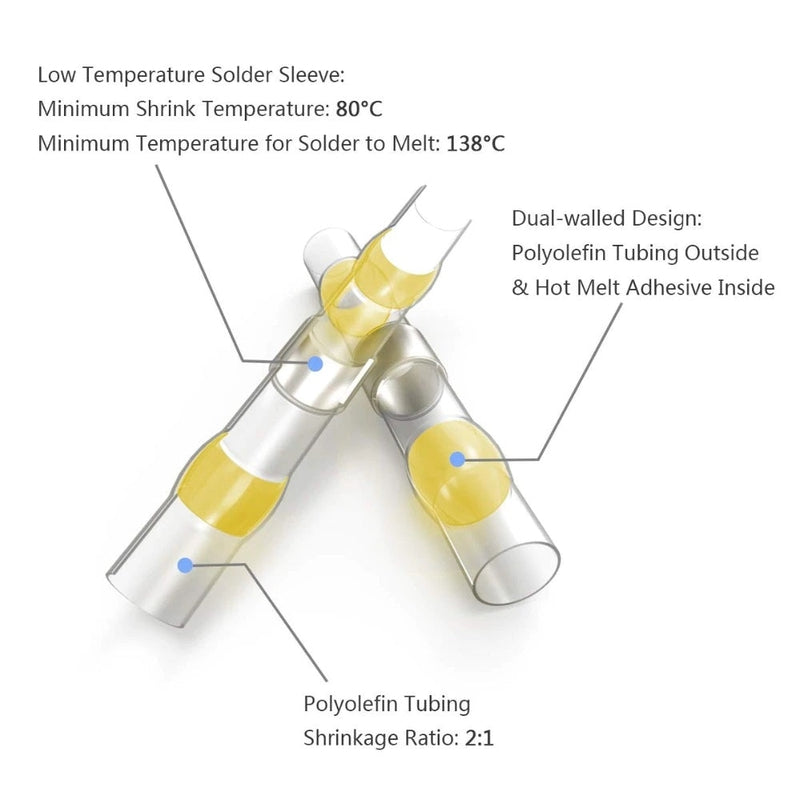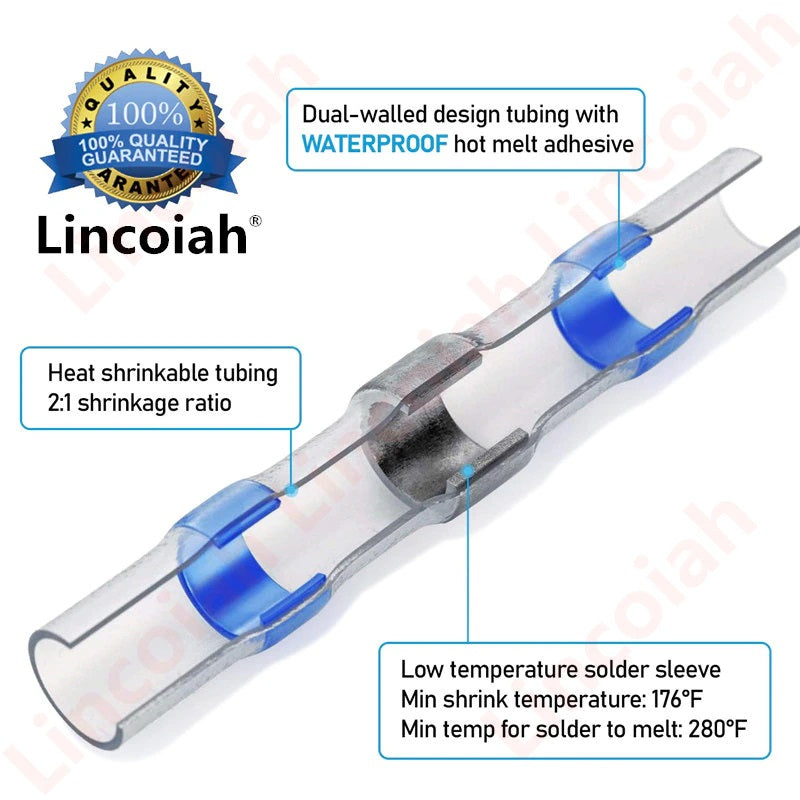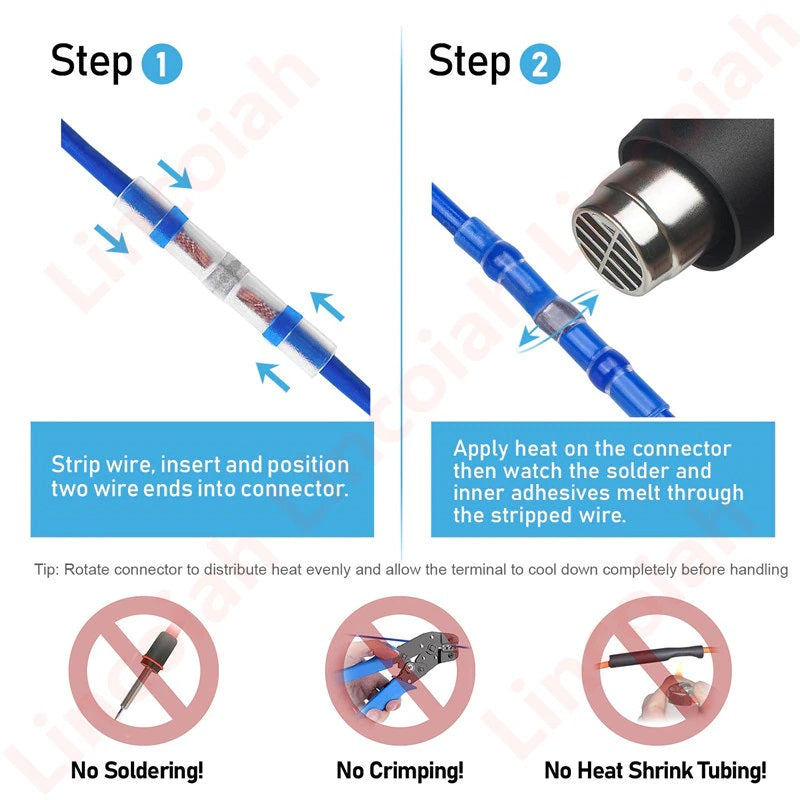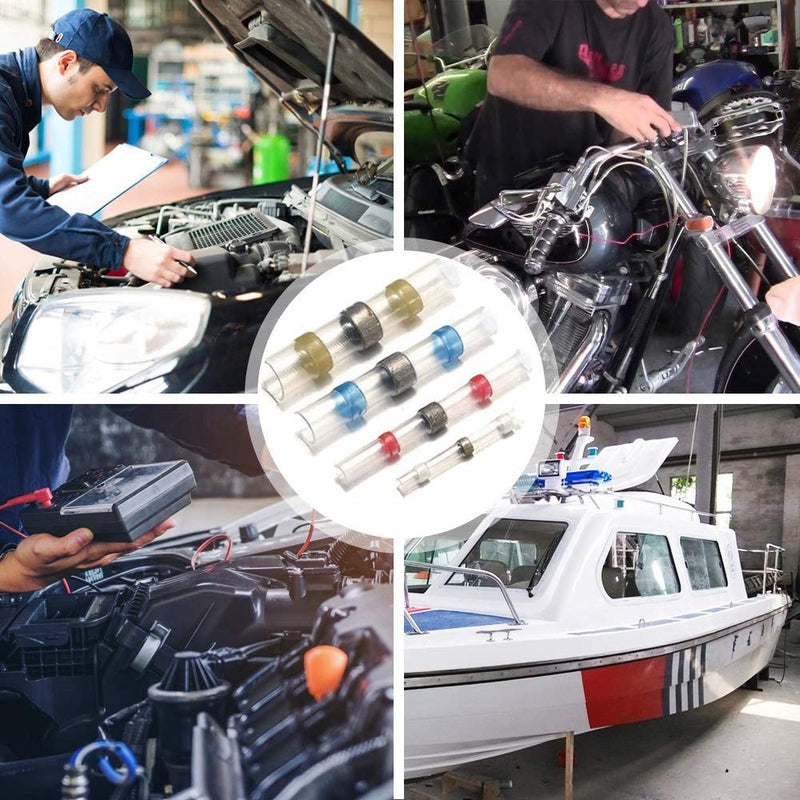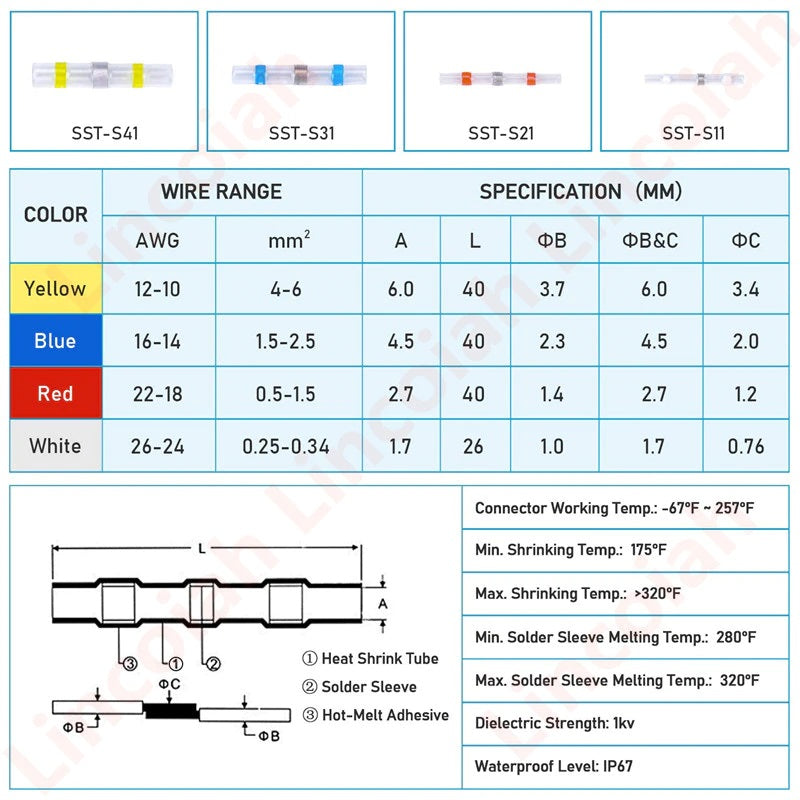 Great service
Super fast despatch and delivery. Goods work perfectly