3 Pack - Razor Replacement Heads for Philips Electric Shaver HQ3, HQ4, HQ5, HQ56
Regular price
Sale price
$29.99
Unit price
per
Sale
Coming soon
3 x Replacement Shaver Heads for Norelco HQ3, HQ4+, HQ5, HQ55, HQ56, HQ46 HQ912 HQ851 HS190 HS, HS885 HS915

Product Information: 
Easy to install
Make sure to clean the razor before installing
Satisfaction guaranteed or full refund provided

6 month warranty
Fast shipping from within NZ
Thanks for choosing to shop with Sparts NZ (locally owned and operated).
Fits Philips Shaver models:
HQ40 HQ41 HQ42 HQ46 HQ402 HQ406 HQ420 HQ422 HQ460 HQ481 HQ489 HQ443 HQ448 HQ483 HQ484 HQ485 HQ486 HQ487 HQ488 HQ4401 HQ4405
HQ4411 HQ4421 HQ4425 HQ4441 HQ4445 HQ4601 HQ4625 HQ4630 HQ4800 HQ4805 HQ4806 HQ4810 HQ4821 HQ4825 HQ4826 HQ4830 HQ4845 HQ4846 HQ4847 HQ4850 HQ4851 HQ4856 HQ4861 HQ4865 HQ4866 HQ4870 HQ4885 HQ4890 HQ5812 HQ5824 HQ5426 HQ912 HQ914 HQ915 HQ988 HQ916 HS190
HQ801 HQ802 HQ803 HQ804 HS190 HS HS885 HS915 HS920 HS930 HS965 HS970 HS985 HS990 HQ6673, Phillishave HQ4405

Share
HQ3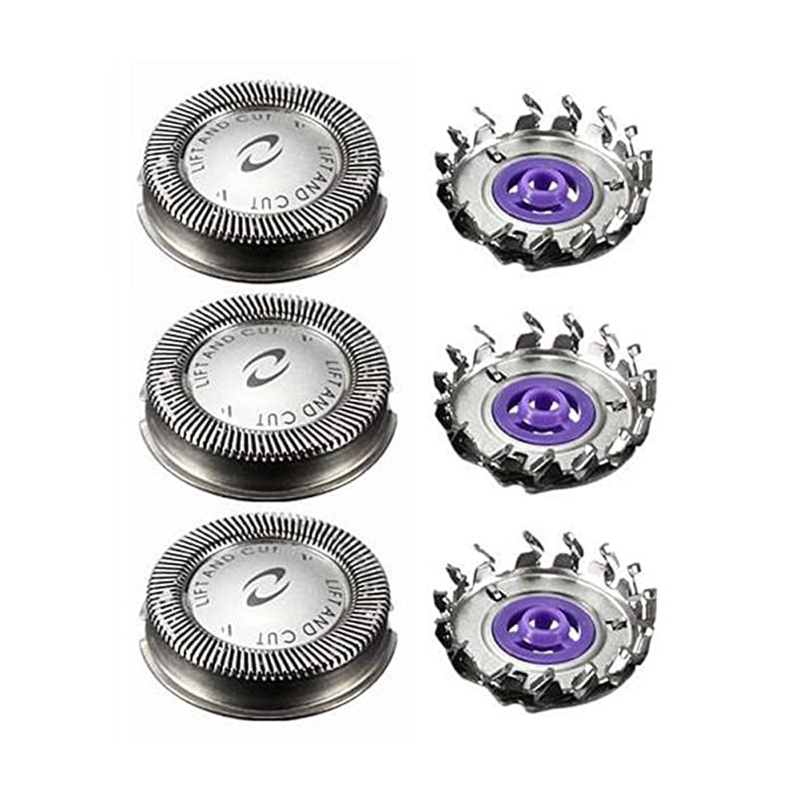 The blades rotate very slowly compared to the official Philips ones
These work, but seem to rotate about 50% of the speed of the originals.
I can tell by the pitch of the sound.
I have been using them for 3 weeks.
They should not need oil because the oil from your skin lubricates these.
I just think the manufacturing is not as precise as the official Philips ones (that cost about 3x the price).
3 Pack - Razor Replacement Heads for Philips Electric Shaver HQ3, HQ4, HQ5, HQ56
Replacement 3 Pack Razor Heads for Phillips HQ3, HQ4, HQ5, HQ56
Happy with the quality, and performance of these heads. Hence the 5 Star rating.
Shaver replacement blades
First time.
Blades did not seam to fit snug into the back clip and struggles to turn properly.
Removed and swopped the blades and the shell holder. Seamed to do the trick.
Seans ok for now.
Thanks.