LG LT800P Compatible Water Filter
Regular price
Sale price
$39.99
Unit price
per
Sale
Coming soon
HiSimen HFF1620A (LT800P) replacement water filter for LG refrigerators
FAST SHIPPING, QUALITY GUARANTEED.
Tested and certified by NSF International against NSF/ANSI 42 for the reduction of chlorine, taste and odor and NSF 372 for low lead compliance.
Enjoy fresh water by replacing your water filter every 6 months or 300 gallons, whichever comes first may vary with your water conditions.
Premium coconut carbon block filter is certified to improve taste and quality of water.
Leak-proof technology allows for a precise fit without water leaks
Easy for installation and operation. No tools required.
Compatible with the following water filters
 Technical Features:
- Coconut carbon to ensure clean, great tasting water in your home
- Easy to install and quick to change.
- Designed to fit LG brand refrigerators requiring the LT800P replacement filter
- For optimum performance, it's recommended you change your filter every 6 months or 300 gallons.
- Reduces chlorine, turbidity, and more
Replacement for the following models:
LSXS2
LG
- LT800P
- ADQ73613401

KENMORE
- 9490
- 46-9490
- 469490
- ADQ73613402
ECO AQUA
- EFF-6020S
6326S, LMXC23746S, LMXC23746D, LSXS26366S, LMXS30776, LMXS30776S, LSXS22423S, LSXS26386D
ADQ73613401, Kenmore 9490, 46-9490, 469490, ADQ73613402. IcePure RWF3500A, Tier1 RWF1160, ClearWater Filters CWMF042, Denali Pure WF-LT800P, Dista DWF-35
Share
8009 - HFF1620A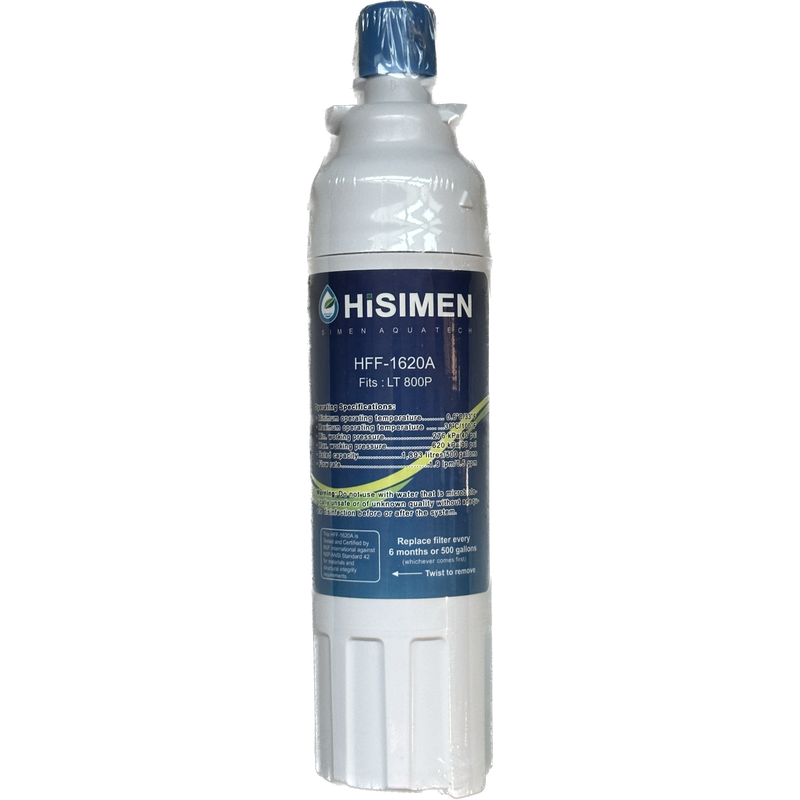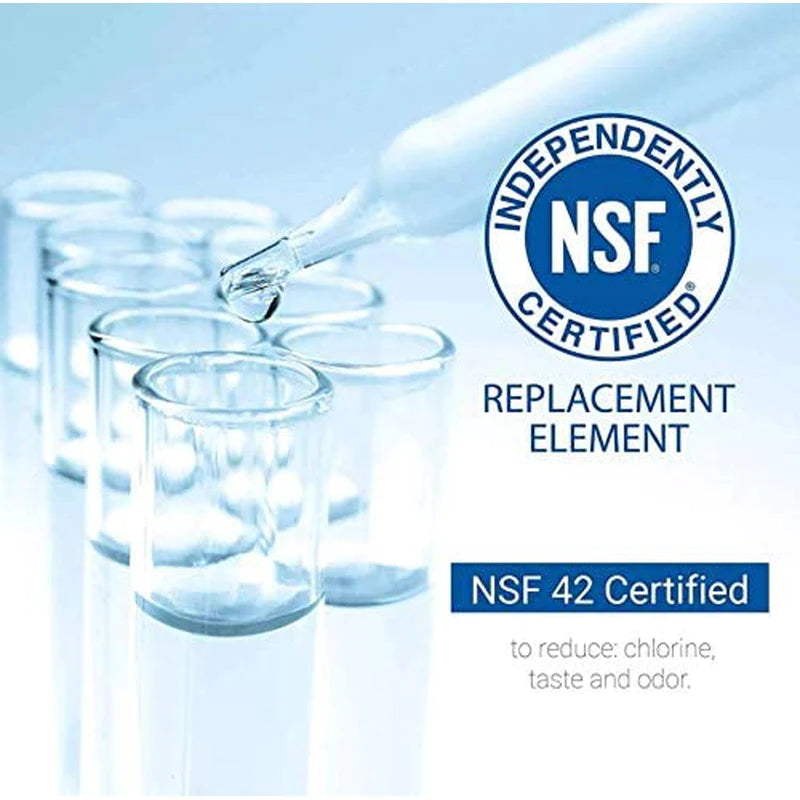 LG LT800P Compatible Water Filter
Fast and prompt service from Sparks NZ
LG LT800P Water FilterLG LT800P Water Filter
The filter works like a charm. Thank you.