V8 Badge - Steel, Chrome
Regular price
Sale price
$9.99
Unit price
per
Sale
Coming soon
1 x Chrome Steel V8 Badge.
In stock now for fast shipping.
Made from quality steel.
3M foam adhesive on the back.
Great detail and quality finish. In stock now. Packed carefully.
3.2"x1"

Easy stick on to your cars body, fender or boot lid.
 See some installation instructions:
To remove an old badge - Use a heat gun (low) or hairdryer for a few seconds to soften the old glue, carefully pry the old emblem off using a soft scraper or soft plastic object.
Clean the area where the old adhesive remains. Use adhesive cleaner and a clean rag.
Use rubbing alcohol on a different rag to clean the remaining grease or dirt from the location. Allow it to air dry.
Using a level or ruler, create a straight line parallel to the ground, marking the location of the emblem against desired surface or body lines. Maybe use some masking tape to mark the line
Prepare the emblem, making sure it's clean. Be sure not to touch the application adhesive on the back of the emblem. Remove the backing tape from the adhesive.
Stick the emblem on and hold it in place until the adhesive has had a chance bond to the surface of the vehicle, takes about 10 seconds.
Thanks for shopping with Sparts NZ.
Share
9532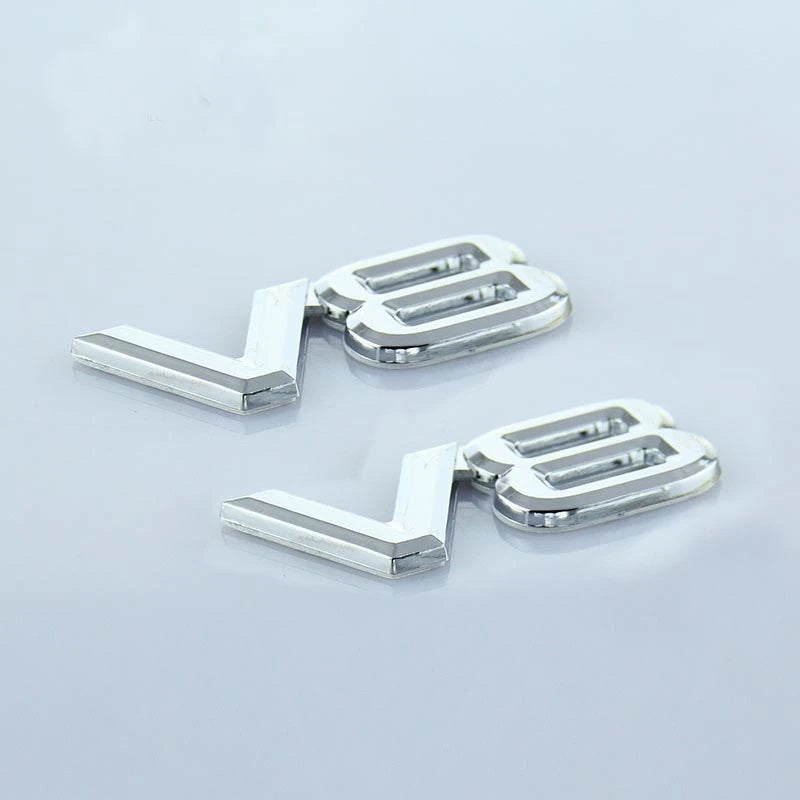 Looks awesome
Ordered- Arrived in record time looks fantastic on my V8 Supercharged Range Rover Cheers
Great
Very happy with the product